3 tags
Malcolmology 101, #32: The Assassination of...
Malcolm X woke up on the morning of February 21, 1965 at the New York Hilton to a menacing voice over the phone: "Wake up, brother." He was scheduled to speak later that afternoon at an OAAU rally along with guest speaker Reverend Milton Galamison. There were several oddities at the Audubon Ballroom that day, one of which was Malcolm's request that morning that his wife and...
4 tags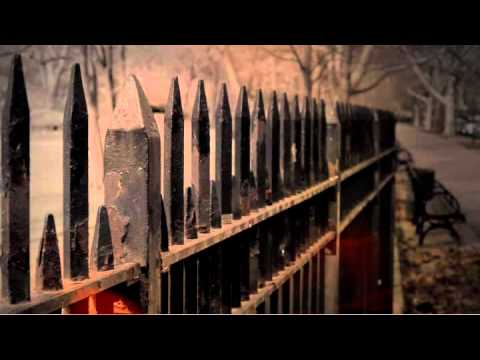 3 tags
Malcolmology 101, #31: Firebombing
Early on the morning of February 14, 1965, several Molotov cocktails were thrown into the first floor of Malcolm X's home where his pregnant wife and four daughters slept. Malcolm had fallen asleep in his study while preparing for his address in Detroit later that day and he rushed to help them escape the flames. The family watched in the bitter cold as their house burned and Malcolm and...
3 tags
Malcolmology 101, #30: Malcolm X Denounced by NOI
Between several failed attempts on Malcolm X's life and his looming eviction trial, it was clear that Malcolm's falling out with the NOI was more serious than anyone could have anticipated. And, although Muhammad Speaks was almost entirely silent on anything relating to the minister during the early 1960s, Malcolm became its primary subject in 1964. The newspaper devoted numerous pages...
3 tags
Malcolmology 101, #29: Eviction Trial and...
Elijah Muhammad's inquiry to his advisors during the first week of March about the title and property rights to Malcolm's home was not idle musing. Weeks after Malcolm announced the formation of MMI, Mosque No. 7 secretary Maceo X Owens filed papers on behalf of the Nation of Islam to have the former minister and his family evicted from their Queens home. Meanwhile, Malcolm continued...
3 tags
Malcolmology 101, #28: Formation of the...
Following his return from Africa, Malcolm continued to draw several hundred people to MMI rallies at New York's Audubon Ballroom. However, there were many interested young activists and older Harlemites who were drawn to Malcolm's politics but were disinterested in the religious aspects of Muslim Mosque Inc. The first informal meeting of what would later become the Organization of...
3 tags
Malcolmology 101, #27: Malcolm X debates Louis...
On May 21, 1964, Malcolm X was greeted at the airport in New York by sixty supporters. Just as they had in the NOI, many of his security were dressed in the distinctive Fruit of Islam uniform: dark blue suits, white shirts and a bow tie. The following day, Malcolm traveled with MMI secretary James 67X Shabazz to a press conference in Chicago. There, Malcolm set about promoting his debate with...
3 tags
Malcolmology 101, #26: Malcolm X in Ghana
On April 7, 1964, Malcolm used funds furnished by his half-sister Ella to purchase a round-trip ticket to Africa with stops in Cairo, Jeddah, Khartoum, Nairobi, Lagos, Accra, and Algiers. He left the following week under the name Malik El-Shabazz to make Hajj at the holy city of Mecca. Amidst a pending eviction battle and reported attempts on his life, he simply told the Amsterdam News: "I...
3 tags
2 tags
Watch
Columbia University doctoral student Zaheer Ali discusses Malcolm X: A Life of Reinvention with Democracy Now!
3 tags
Malcolmology 101, #25: "The Ballot or the Bullet"
Although he had only left the Nation of Islam in March, things moved quickly for Malcolm X during the following month. In that time he had formed his new religious organization, Muslim Mosque Inc., delivered speeches at Harvard University and New York's Rockland Palace, visited the Senate to observe a civil-rights filibuster, faced eviction from his home in Queens, and prepared to complete...
3 tags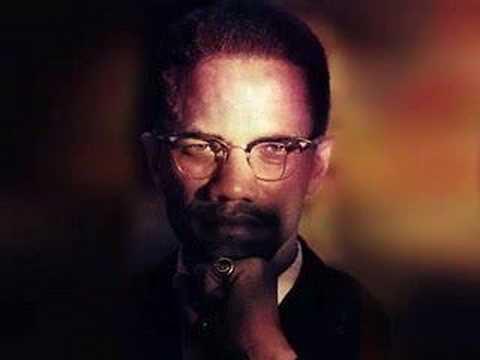 1 tag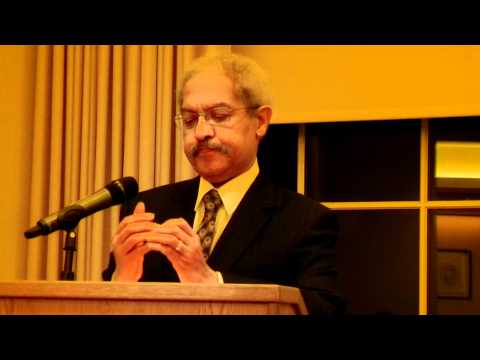 4 tags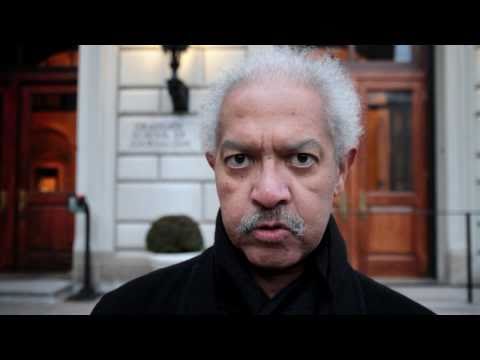 1 tag
Dr. Manning Marable, 1950 - 2011
We at the Center for Contemporary Black History are deeply saddened by the loss of our friend and mentor, Dr. Manning Marable. Thank you to all who have reached out to us, Dr. Marable's family, and the Columbia community; your words have meant a lot to all of us. We know that Dr. Marable would want us to continue publishing the Malcolmology blog; together with his stepson Mike Tyner, we...
2 tags
Watch
Herman Ferguson on Malcolm's comments on the Kennedy assassination, via the Malcolm X Project.
3 tags
Malcolmology 101, #24: "Chickens Coming Home to...
In early August, prior to Elijah Muhammad's instructions regarding the march, the Messenger had written Malcolm X with another warning: "Be careful about mentioning Kennedy in your talks and printed matters by name; use U.S.A. or the American Government." On December 1, 1963, Malcolm spoke in place of Muhammad, who again had taken ill. At the Manhattan Center, he delivered a...
3 tags
2 tags
Watch
Historian Robin D. G. Kelley on Malcolm's use of the "house Negro" and "field Negro."
3 tags
Malcolmology 101, #23: "Message to the Grass...
Although he could not possibly have anticipated it, the last two months of 1963 would come to define the trajectory of Malcolm X's final two years. First, Malcolm dined with his mother for the first time in 25 years; she was then released from Kalamazoo State Hospital into the care of his brother Philbert in their hometown of Lansing, Michigan. A week later, Malcolm delivered one of his most...
3 tags
2 tags
Lecture Tour
Hello all, Due to extenuating circumstances, I will be rescheduling all of the events on my lecture tour that have currently been scheduled for April. As of now, the May events will remain as currently scheduled. I will be posting the dates and times for the new events as soon as possible. Malcolm X: A Life of Reinvention will still be coming out as scheduled on April 4. - Manning Marable All...
3 tags
Malcolmology 101, #22: Malcolm X in California
Elijah Muhammad's bronchial asthma had been upgraded to acute in 1961 and he made his permanent home in the arid climate of Phoenix, Arizona. His absence furthered the schism in leadership which came to a head at the 1963 Saviour's Day Convention. There, Malcolm acted as master of ceremonies in lieu of the ailing figurehead, only exacerbating the tensions between him and the already...
3 tags
3 tags
Malcolmology 101, #21: Malcolm X Attends the March...
Whether at college lectures, debates with Civil Rights leaders, or in television interviews, Malcolm X struggled in the early 1960s to uphold the apolitical stance of the Nation of Islam. Only a year earlier, Elijah Muhammad had stressed the need for subdued political rhetoric to Malcolm, who had hoped to attend a discussion concerning the Civil Rights Bill. "If you care to visit the...
3 tags
4 tags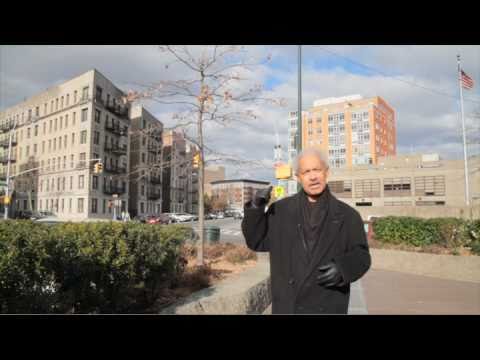 3 tags
Malcolmology 101, #20: Police Raid Rochester...
During the trial of Muslims in Los Angeles after the police raid in 1962, it came to light that the LAPD had already identified the group as a concern and had hassled mosque members peddling Muhammad Speaks in a Safeway parking lot. In a similar chain of events the following year, the NOI would also be subject to police targeting, this time on the East Coast. Just weeks after two Muslims were...
3 tags
3 tags
Malcolmology 101, #19: Malcolm X Speaks at...
In early 1963, the Nation of Islam continued to fight against police brutality and was involved in several litigious battles over confrontations in Times Square and Rochester, New York. Meanwhile, Malcolm X built upon his nascent following amongst the more radical youth by continuing his college speaking circuit at Michigan State University and University of Pennsylvania. The topic of his speeches...
3 tags
3 tags
Malcolmology 101, #18: NOI Answers Muslim Critics
By the time Malcolm X had been named national spokesman in 1961, the Nation of Islam had come under public scrutiny from groups ranging from conservative whites to integrationist blacks. However, following trips to the Middle East by Malcolm X and Elijah Muhammad in 1959 as well as the organization's increased public profile, the pressure for other Muslim organizations in the U.S. to condemn...
3 tags
Malcolmology 101, #17: The Murder of Ronald Stokes
Having already battled against police brutality in the 1957 case of Johnson X Hinton and in his Queens home the following year, it was in late April 1962 that Malcolm X faced what many cite as the greatest tragedy of his tenure with the Nation of Islam. In what journalist Peter Goldman termed "a sort of volte-face version of the Johnson parable," Los Angeles police hassled several...
3 tags
Malcolmology 101, #17: The Murder of Ronald Stokes
The following is a transcription of an interview of Malcolm X following the murder of Ronald Stokes. Citation: Malcolm X, Interviewed by Dick Elman, WBAI Radio, May 1, 1962, Oral History Research Office, Columbia University, pp. 1-9. ELMAN: Malcolm X, I wonder if you can tell me very briefly what took place in Los Angeles? You mentioned earlier on the evening that there was police brutality and...
3 tags
Malcolmology 101, #16: James Farmer Debate
Malcolm X continued his string of college debates with an appearance in 1961 at Cornell University against CORE executive director, James Farmer. Sponsored by the Cornell Committee Against Segregation, the speech was on a familiar theme: "Integration or Segregation." Although the pitting of a prominent integrationist against Malcolm's separatist attitude was a familiar one, the...
3 tags
4 tags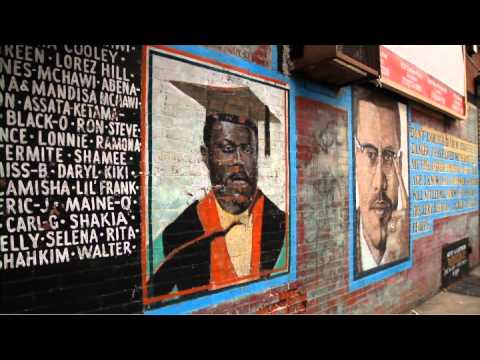 3 tags
Malcolmology 101, #15: Bayard Rustin Debate
Despite some trepidation from Elijah Muhammad, who viewed forays into the public intellectual sphere with skepticism, Malcolm X undertook a series of college debates in the early 1960s with significant figures in the Civil Rights Movement. One of these was a debate with a longtime civil rights activist Bayard Rustin at the prominent black college, Howard University, in Washington D.C. The events...
3 tags
3 tags
Malcolmology 101, #14: The NOI and George Lincoln...
Although George Lincoln Rockwell, founder of the American Nazi Party (ANP), may have seemed ideologically incongruous with the attitudes and theology of the Nation of Islam, both he and Elijah Muhammad found reasons in the early 1960s to coordinate and discuss strategies of racial separation. In one of the more bizarre pairings since Marcus Garvey sat down with KKK imperial wizard Edward Young...
3 tags
3 tags
Malcolmology 101, #13: Fidel Castro in Harlem
Malcolm's exposure to post-colonial and third world revolutionaries continued the year after his trip to the Middle East, but this time it was a domestic affair. Fidel Castro, premier of the new Cuban regime, was attending the United Nations General Assembly in September 1960 when he and his entourage became incensed over the bill at New York's Shelburne Hotel. Castro proposed that his...
3 tags
1 tag
3 tags
Malcolmology 101, #12: "The Hate That Hate...
By 1959, the Nation of Islam had become recognizable to the general public, although it was viewed by many as a marginal "hate" group not unlike George Lincoln Rockwell's American Nazi Party. Among those interested in the burgeoning group was C. Eric Lincoln, a young doctoral student who began research on his work The Black Muslims in America, which would become a seminal text on...
3 tags
3 tags
Malcolmology 101, #11: Middle East Travels
One of the periods most responsible for Malcolm X's early religious and political development is also one of the most obscured. Along with greater visibility amongst black and white Americans, the Nation of Islam had also intrigued emerging Muslim states in Africa and the Middle East. Following the NOI's support for the first Afro-Asian Solidarity Conference, held in Cairo,...
3 tags
3 tags
Updated Lecture Tour
Hello all, Here is the updated schedule for my speaking tour Malcolm X speaking tour. More detailed information about each event will be posted as the dates draw closer. I hope to see many of you Malcolmologists on my travels. - Manning Marable All times local Tuesday, Feb. 22, 7:00 pm: Allegheny College, Meadville, PA. Friday, Feb. 24, 7:00 pm: New Mexico State University, Las Cruces,...
3 tags
Malcolmology 101, #10: Police Brutality in Queens
Malcolm had actively thrust himself into the Johnson X Hinton affair in 1957, gaining public prominence for the Nation of Islam. The following year, however, police violence came to him. While Malcolm spoke at Boston's Mosque 11 on May 13, 1958, two New York police detectives, Joseph Kiernan and Michael Bonura, forced their way into the East Elmhurst home he and his wife shared with two...